Visit our incall massage place in center of London, try our special London tantric massage & Exquisite enchantment……You're gonna have the greatest experience of your life…
Now that you are ready to truly indulge and immerse yourself in our very sexy incall tantric massage London, relaxation and pleasure, the Goddesses will give you a flavour of the delicious tantra sensations and experiences we have in store for you. Tantric is not designed to be prescriptive so feel free to join us in being as creative, uninhibited and playful as you wish. Join us on the path towards mutual tantric pleasure, exploration and intense enjoyment……………..
Location – We have 2 locations in central London:
Marylebone area. We will provide you detail instruction to our temple when you make the booking
Mayfair, near Green park We will provide you detail instruction to our temple when you make the booking
Setting – If you think of sex as a gift, then the wrapping makes all the difference!!! As Tantric Goddesses we will create a special place for our tantric lovemaking – you will find that the exotic, warm, relaxed and ambient space we have created makes a profound difference to your tantric sexual experience. The excitement of being surrounded by the stirring beauty of our boudoir will awaken sexual excitement in you too.
With a perfect, warm and inviting room, candles casting soft lights and shadows, incense burning sweetly and evocative music playing, we will slowly begin to indulge all your senses one by one via tantra.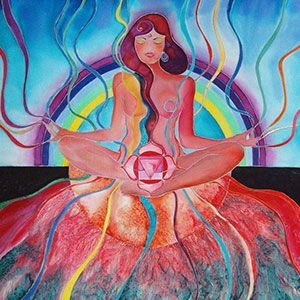 Goddesses dress to please – Tantra is about celebrating love of the Divine and you will be delighted to hear that tantric goddess are encouraged to dress as though they were Goddesses! So you will always find us beautifully made up, dressed in erotic clothing and jewellery, which gives women an especially sexy glow when it adorns our naked bodies – think rings, bangles, waistchains, anklets, necklaces drawing attention to slim fingers and wrists, sexy arms and waists, soft shapely breasts….. If you'd like to join us in wearing an erotic sarong or other sensual clothing, then we welcome your suggestions and involvement.
Music – Music should never be under-rated for its capacity to enhance mood. It is capable of altering brain waves, which change emotion, and the slower your brain waves, the more calm and relaxed you will feel. Your skin will become more sensitive and responsive to our gentle tantric massage touch and your heart rate and breathing will slow.
Relaxing bath – What better way to begin than being immersed in a bath of warm water with aromatic bath oils and luxurious bubbles whilst you're gently bathed and massaged. Enchantress Alysha or Goddess Sheri Amour will join you in order to stroke and caress you, encouraging you to take deep relaxing breaths to assist your body into a state of complete tantric surrender. You'll become aware of your entire body as each part is affectionately given attention. Eventually your sensitivity increases as your energy flow is stimulated and senses re-awaken while being worshipped with loving hands, warm water, soft music and candlelight.
If you are in other areas of London: like liverpool street, hammersmith, Heathrow, old street, Holborn, Mayfair, Kensington and Chelsea etc. we could also arrange an outcall massage for you. We also have some alliance massage parlour in other areas of London.